Joined

Apr 24, 2010
Messages

10
Hi guys - I'm almost 15. I had braces when I was 13, and against the dentist's orders (I never paid attention), she always told me to regularly floss. I never did floss, and when I got my braces off I noticed my gums became inflamed and large, they move upwards to the tooth now. I googled an image - it looks somewhat like this: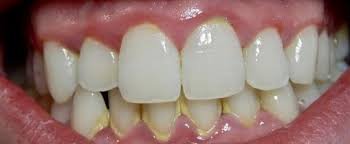 (that's not me, just an image, my gums look somewhat like that, a little smaller)
Sometimes I feel like just cutting them off. (even though it would probably be severely unhealthy). (no, I'm not going to cut them, don't worry lol). What can I do to make them go away? I can't stand having them.