letsconnect
Administrator
Staff member
Joined

Jan 1, 2005
Messages

5,799
Wisdom teeth removal is a common procedure and most of the time there are no issues and everything heals nicely. Even so, you may worry and have questions.
Prior to posting a comment, we request that you
please take a moment to read through the information provided here to see if you find an answer to your question
.
My jaw aches after my wisdom teeth removal, is this normal?
Yes, after any extended period of holding your mouth open you may experience jaw pain. It should subside after a few days but could linger for quite a bit longer for some. Some may have difficulty opening their mouth fully for a few days, usually due to swelling, and this is normal. If the problem persists or you are experiencing severe pain you may want to contact the oral surgeon/dentist.
I'm experiencing bleeding hours after wisdom teeth removal, is this normal?
It is not uncommon to ooze some blood for 24-48 hours after surgery. Bleeding will be mixed with saliva so it may appear to be worse than it actually is. Bleeding can be stopped by biting down on gauze for 20 minutes or so. Better still, bite on a tea bag (standard black tea) - this works even better than just gauze due to the chemicals called tannins in the tea.
I see white or greyish stuff around the extraction site, what is it?
The top layer of skin over a wound in the mouth often dies and is shed. This dead layer of skin is whitish in colour as it does not have a blood supply. This is perfectly normal part of the healing process.
I feel something sharp with my tongue where the tooth was removed, what is it?
There may be a bone fragment working its way out. Don't worry, it happens often and will eventually come through the surface. If you are unable to remove it your dentist can do so easily.
What kind of stitches are typically used?
Absorbable (dissolvable) stitches don't need to be removed. Your body breaks them down and disposes of them. Depending on the type used they can last for a week to two weeks. Non-absorbable (non-dissolvable) stitches must be removed by the dentist and will usually be taken out between a week to 10 days.
I had stitches and the dentist removed them three days later, could s/he have done it too early?
That's perfectly fine and you may have what appears to be hole where the tooth was but it will heal over within a couple of weeks.
Even though I've tried to avoid eating in the back of my mouth I'm worried that I've gotten food in the extraction site. What do I do?
Sometimes bits of food get lodged in the extraction openings, but usually as the area heals up the tissues should displace the material eventually. The dentist can give you a curved, plastic syringe if they feel it best that you flush the area to help remove bits of food.
The holes can take many weeks to fill in and reshape themselves over months so just do your best to avoid getting particles of food in them if you can. If you find it quite bothersome, you certainly can ask your dentist for that syringe to use.
I'm worried about having IV sedation, what does it feel like?
Most people say that they remember getting the IV and then waking up, as though they had a nice nap.
Do I have to get my wisdom teeth removed?
Honestly, only your dentist can answer that question accurately because they can perform x-rays and visibly examine you. In the UK, only wisdom teeth that are causing problems are removed.
I'm scared I'm going to get dry socket, how can I prevent it?
Dry sockets are rare and occur in about 5% of tooth removals. Your dentist should have given you after care instructions; be sure to follow them. One of the biggest risk factors is smoking, if you can, avoid it for 24 hours (at the very least) or more. Avoid very hot liquids for several days afterwards. If you for some reason did not receive after care instructions you can find more tips in our "Healing after tooth removal" section: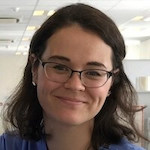 What should you do following tooth extractions? Find out about the healing process, and the do's and don'ts for a speedy recovery.

www.dentalfearcentral.org
I had my wisdom teeth removed (x) days ago and I'm in pain, could this be the start of dry socket?
Some discomfort and possible swelling may be expected after wisdom teeth removal and should resolve after a few days, although you can definitely still have some pain for a week or more depending on how involved the surgery was.
How do I know if I have dry socket?
EXTREME pain (uncontrollable with pain medications) peaking 3 to 5 days after removal, especially together with a horrible taste and smell in the mouth, may indicate dry socket. You should see your oral surgeon/dentist so they can address the issue. If you've made it 5 days without experiencing extreme pain, you are likely in the clear. Most people who have had dry socket say the pain is severe enough that you will have no doubt that is what is occurring. The good news is that it can be easily remedied by seeing your dentist.
How can my dentist help if I have dry socket?
Your dentist will rinse out the empty socket and put in a medicated dressing, which provides almost instant relief from the pain. This process may need to be repeated with new dressings. The wound will begin to heal from the bottom up. Your dentist may also prescribe painkillers. Antibiotics are not usually needed, unless there is a spreading infection. All dry sockets heal eventually.
While these are the most common wizzie questions, this sub-forum contains thousands of posts. At the top of this sub-forum there is a search option which may help you to find a thread that describes what you are going through and give you the answer you need. Just type in a word or two, example - "dry socket" and hit search and you will see all the posts containing those words that you can browse through.
Help, the teeth in front of my wisdom teeth feel loose after I've had them removed!
Have a look at this thread:
Loose second molars post wisdom extraction?
Last edited: