What is CEREC?
CEREC stands for Chairside Economical Restoration of Esthetic Ceramics. As the name implies, the restoration is made chairside, that is, in the dental practice. CEREC uses state-of-the-art digital technology to produce tooth-coloured crowns, inlays, onlays (partial crowns) and bridges.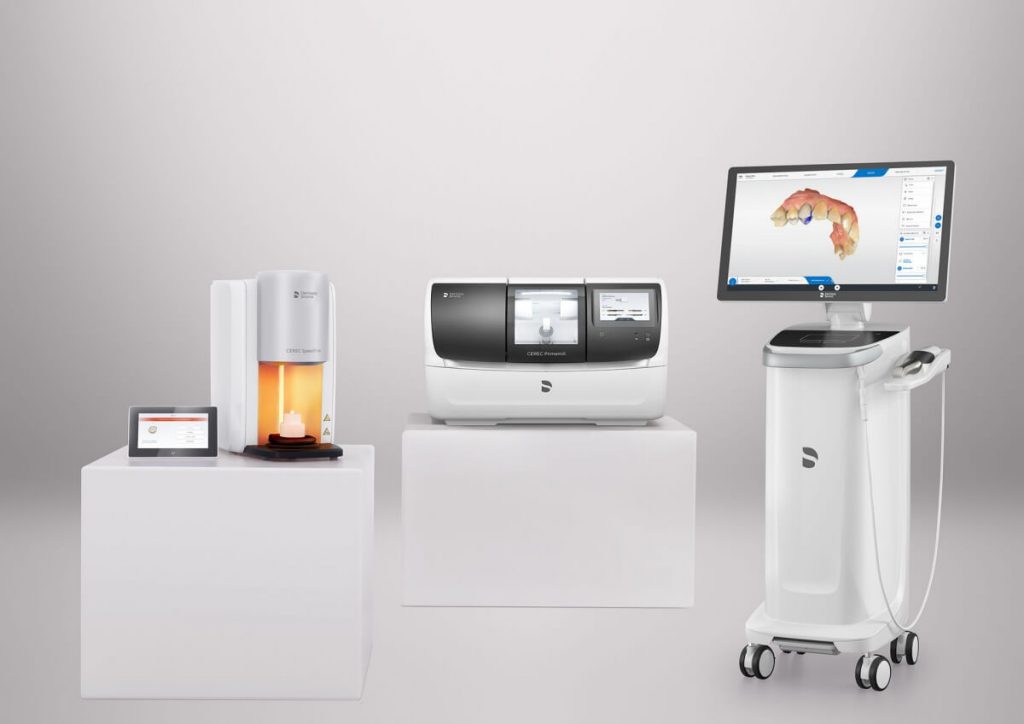 What is the advantage of CEREC?
The huge advantage of CEREC is that the restoration can be made in just one trip to the dentist.
How does it compare to a normal crown process?
With the conventional technique, the dentist takes an impression of the tooth and sends it to a dental laboratory. This can be done either the traditional way (using a tray and goop) or digitally, using an intraoral scanner. The traditional method is still much more common.
During the first visit, you are fitted with a temporary crown. A couple of weeks later, you return to have the final crown fitted. Normally, you will be numbed for this second visit.
Temporary crowns can be prone to sensitivity or even coming out, so you have to be a bit careful while eating.
What is the CEREC process?
Once the tooth is ready, your dentist uses a digital scanner to record the images of the teeth. This information is fed into a computer that, with some guidance from the dentist, designs the tailor-made restoration.
Once designed, the restoration is milled using the Cerec machine. Depending on the material, it is then fired in a dental furnace. When it has cooled, your dentist can bond the completed crown into place.
So you don't need an impression?!
For people who have a prominent gag reflex, digital dentistry boasts the massive advantage that a mould isn't required. Once the tooth is ready, your dentist simply scans the tooth and then begins the process of designing and fabricating the restoration.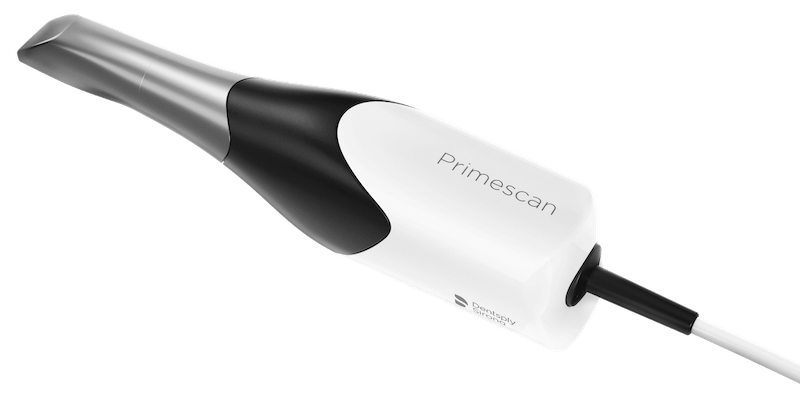 Having said that, the scanning head is a little on the large side so it may not help everyone. It depends on what triggers your gag reflex. But if you hate impression trays, it's great!
How long does the process take?
For a single tooth, typically the process will be completed start to finish in roughly 2 hours (though this may vary from practice to practice).
Is it possible to use this technology under sedation?
'Crowns in a day' will really appeal to those who have their treatment carried out under sedation. Having a crown within a single sedation visit can avoid the need for a second sedation visit and the inconvenience that can go along with that, such as time off work, needing an escort etc.
What's the catch?
Not many dental practices offer CEREC. This is down to the level of investment required. CEREC machines are very expensive, and dentists need additional training to be able to use them.
Also, the results from CEREC strongly depend on the skill of the operator. There are some pretty awful CEREC restorations, and others that can rival those made in a good lab. The advice is the same as any decision you're making about who to see or where to go – do your research! Look up reviews, ask to see photos of their work, see if it sits right with you.
Some practices offer digital scanning as an alternative to tray-and-goop impressions, even if they don't produce their own crowns. Dentists who offer Invisalign often have an iTero 3D scanner, which can be used to take digital impressions for crowns.
You may also like: