Can hypnosis cure dental phobia?
Finding a supportive and caring dentist you like and trust is the key to overcoming dental phobia and fears. Hypnosis is one of many tools which can help, depending on your specific fears and needs.
Hypnosis isn't used that frequently for treating the actual dental phobia. For example, our advisory board member Mike Gow (one of the few dentists in the UK who holds a Masters degree in Hypnosis Applied to Dentistry) uses hypnosis "formally" with only about 15% of his phobic patients. But for those 15%, it works really well!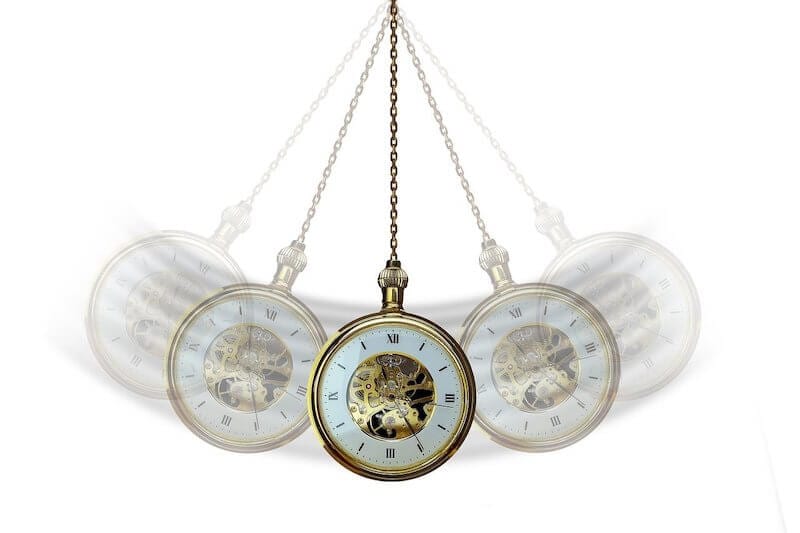 Building Confidence
Hypnosis can help with dental anxiety by using suggestions designed to increase your confidence and give you a sense of control.
Hypnotic Language
Using positive language and suggestion is perhaps the most common use of (informal) hypnosis in dentistry. Even dentists without any training in hypnosis may, consciously or unconsciously, use positive and unthreatening language to help their patients.
Needle Phobia
Hypnosis can also be really useful if you have both a needle phobia and a medical phobia of being sedated.
Normally, sedation can be a great way of dealing with a deep-seated needle phobia, because sedation can make you feel so relaxed that you're able to accept dental injections.
But some people are as scared of sedation as they are of needles – for example, because of a medical phobia, emetophobia, or past abuse experiences. If sedation is not an option, a hypnosis technique called "guided imagery" can be used instead of sedation.
Hypnosis can also be used in conjunction with systematic needle desensitisation.
What other applications of hypnosis are there in dentistry?
Some major applications of hypnosis in dentistry include
controlling a sensitive gag reflex
treating chronic facial pain
helping with TMJ dysfunction
helping to stop teeth grinding and clenching.
Hypnosis can be really useful for all of these 1.
Can Hypnosis Be Harmful?
We've been asked "How can people ensure that a hypnotherapist won't 'mess with their heads' and inadvertently harm them?". Here, dentist Mike Gow explains how to find a safe hypnotherapist:
I would recommend that hypnosis should be used as an adjunct to therapy by an appropriately trained professional who is a member of a recognised society. There are many 'lay' hypnotherapists and the public find it very difficult to differentiate between people who are plumbers and did a weekend course and now (quite legally) advertise in the yellow pages, and folk who have an associated profession in which hypnosis is used as an adjunct, and have undertaken extensive courses.

Even with detailed explanation of qualifications it is difficult to know what's what. There has been some controversy recently as a 'lay' organisation hired a room at a London Hospital, and certificates were issued to people with no medical/dental/psychology background stating that they trained in hypnosis at the Hospital! How misleading is that to the public! Definitely a mine field, and my advice would be stick to a professional who is a member of one of the recognised hypnosis societies.

Lay hypnotherapists ARE NOT qualified in any way, and often have undertaken a hypnosis course despite their lack of related qualifications. They then promote themselves as qualified hypnotherapists. Qualified hypnotherapists are very much in a minority. As there is no real stipulation for additional qualifications in hypnosis, any dentist (or medical professional) can 'dabble' in hypnosis with only a very basic understanding of it.

It is my opinion that anyone going to a UK hypnotherapist should use someone who is registered with one of the major hypnosis societies in the UK, i.e. BSECH, BSMDH, BSMDH (Scotland), BSMDH Mets & South, or RSM Section of Hypnosis & Psychosomatic Medicine. Anyone who is a member of these societies has at the very least undergone training (probably of 4 to 8 full days) related to their profession. This would undoubtedly be the safest way of determining that you are going to someone who is qualified in treating you.
Are you considering hypnosis to help with dental fears, or would you like to share your experiences with hypnosis? You can do so on our forum!
You may also like:
Sources of Information
Allison, N. (2015). "Hypnosis in modern dentistry: Challenging misconceptions". Faculty Dental Journal, Vol 6 Issue 4, October 2015, pp. 172-175. https://doi.org/10.1308/rcsfdj.2015.172[↩]